Unwanted Hair Removal
---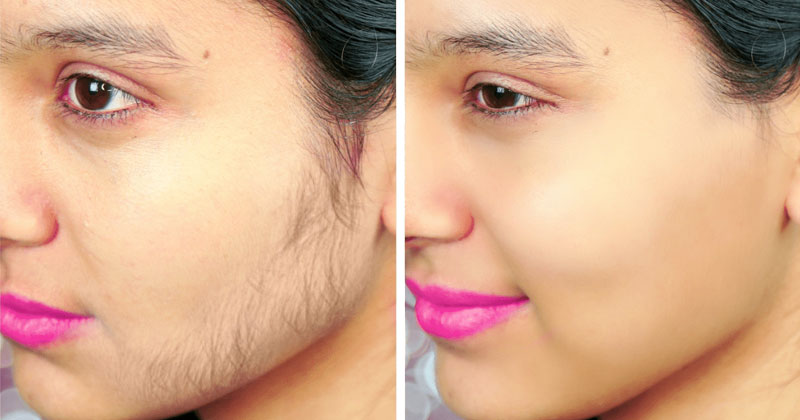 Nobody wants unwanted hair to stand in their way to beautiful skin. We all know that unwanted facial hair makes discomfort, especially on girls and women can be quite unpleasant and embarrassing.
Facial hair can be removed using lasers and this advanced technique brought it for our Warangal people without the harmful effects that shaving or waxing can cause on your face.
Facial hair often emerges on the upper lip, chin, and sides of the face. The face is being one of the most sensitive areas of the body, lasers help to get rid of unwanted hair and ingrown hair with minimal pain and discomfort from the face. It also has the added advantage of improving your skin tone and texture after the treatment.!
How does it work?
Laser hair removal procedure refers to a mechanism for permanent removal of unwanted facial and body hair in areas such as legs, chest & back, chin, underarms, and bikini area. It is a clinically proven, quick procedure that is practically painless! New Look Aesthetic Clinic is an acknowledged authority on laser hair removal treatment. Now we offer our services in Warangal, Hnamkonda with the most advanced, laser technology, our skilled and experienced practitioners deliver simply great results.
The procedure can be used for people of genders, all skin colors, and hair types. There is a noticeable, active delay in hair re-growth after a single session.