Chemical Peels
---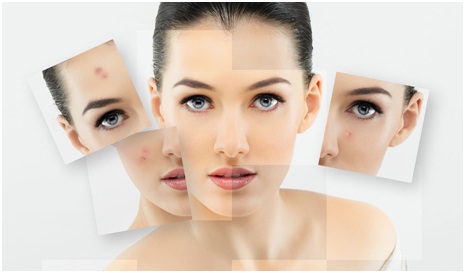 The pigmentation and skin damage caused due to sun exposure along with acne, age spots can make your skin look dull and lifeless. Chemical peel treatment helps in shedding away this damaged skin to reveal smoother, fresh skin.We provides the best Best Chemical Peel Treatment In Hanamkonda and Warangal
It is an old procedure for skin rejuvenation that continues to be popular even today. It involves the application of medicated preparations (solutions, gels, pastes) on the skin for a certain period and then removed completely. Chemical peels are very versatile and used in the management of pigmentation, uneven skin tone, open pores, dark lips.
Chemical peels are done at various depths depending on the condition of the skin and the extent of change required. Deeper chemical peels yield more dramatic results. Our best team of cosmetologists do a thorough analysis of your skin type and need to decide the depth of peel required.
The Best treatment for damaged skin in Warangal
These chemical peels ensure exfoliation of the upper layers of the skin and initiate certain tissue changes. This in turn activates the healing and skin regeneration process, ultimately resulting in better tone, texture, the color of the skin, and a more youthful appearance. And for best results, it is recommended for a few sessions.