Laser Tattoo Removal
---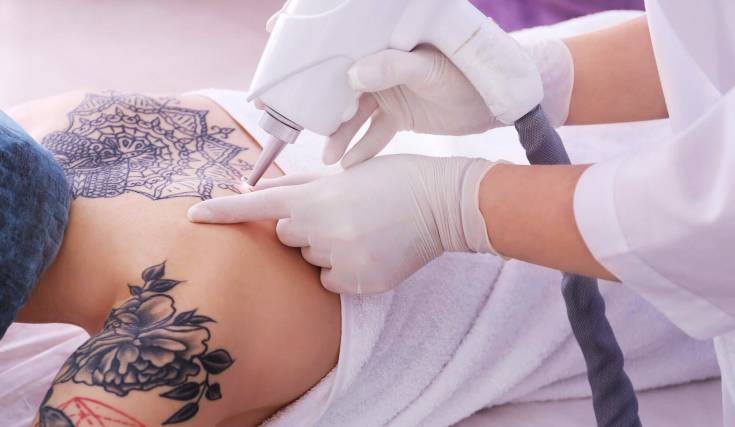 Are you still regretting your tattoo?
attooing is one of the cool preferences among the youth today. But if you regret a tattoo or you're unhappy with the appearance of your tattoo or if you feel doesn't fit your current situation. Then you can consider laser tattoo removal. This latest technology has been clinically tested for the effective removal of tattoo marks from the deeper layers of your skin.
How do lasers work?
The high-intensity light beam breaks up the tattoo pigments from the skin. In the beginning, the skin is numbed with a local anesthetic for a painless treatment. After this, a powerful pulse of energy will be directed through the laser to the tattoo to heat it up and shatter the ink into pigments. The wavelengths of the laser beam are selected based on the tattoo marks. There can be mild swelling and blistering after the treatment. The antibacterial ointment will be prescribed to promote healing. This is not a single sitting procedure and will require multiple sessions to fade off the tattoo.
Treatment with New Look Aesthetic Clinic
We give flawless results with minimal bruising and scars. At our clinic tattoo removal is done under medical supervision by certified dermatologists and we consider a lot of factors like your health and your skin condition before proceeding with the treatment. Our professional experience and most advanced technology make us the best choice for all aesthetic procedures.